What started as an effort to rally support and funding for Hurricane Harvey relief has quickly transformed into simply Hurricane Relief due to the landfall of Hurricane Irma both in the Caribbean and in Florida. The Mission Board has identified a few organizations through which you may give support to those suffering the damages brought by these two powerful storms.
Financial Support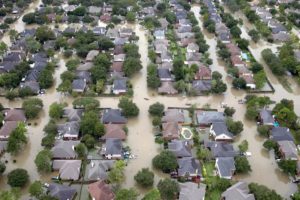 The Mission Board will be collecting a special offering on Sunday, September 17th during morning worship for Hurricane Relief.If you cannot be present on the 17th, you may place your donation in an envelope marked "Hurricane Relief OGHS" and give it to the church office. We will make sure it gets to the right place.
Mission Scholarship Fund; there are going to be a number of volunteers who will want to go and help victims out. If you would like to help out our volunteers, consider making a donation to the Mission Scholarship Fund so we can send them. OR…let us know if you would like to sponsor a volunteer and we can connect you with them!
Volunteer Support
We have identified two volunteer opportunities (so far) and we are confident more will be coming.
ABCOPAD/AB Men
American Baptist Men is a disaster relief group commissioned by the American Baptist Churches USA to provide disaster relief within the continental United States. This group has been asked by FEMA to work in Lake Charles, LA. ABCOPAD will be sending teams as soon as possible to help with the clean-up efforts there.
Samaritan's Purse
Samaritan's Purse is also in need of volunteers for all the work they are doing in Florida, Louisiana, Texas, and the Caribbean. Samaritan's Purse has been on the ground in Texas since Harvey landed and was the first relief organization of any kind to get supplies into St. Martin after Irma passed through. You may sign up for information at their website here.