For information on our virtual Sunday School, click here.
The Board of Christian Education at the North Hills Community Baptist Church believes that the Bible is the Word of God, and provides the foundation for Sunday School teaching. Based on this belief, our mission is to advance the understanding and knowledge of Jesus Christ. We accomplish this mission through Sunday School by providing life-long learning opportunities through:
Studying the Bible and basing Sunday School lessons on the Bible
Applying what we learn from the Bible lessons to daily life
Nurturing each individual's faith in a Christian community
Sharing God's love
Fostering a deeper relationship with Jesus Christ
We carry out our mission in a fun, loving, engaging, and interactive atmosphere that facilitates participation.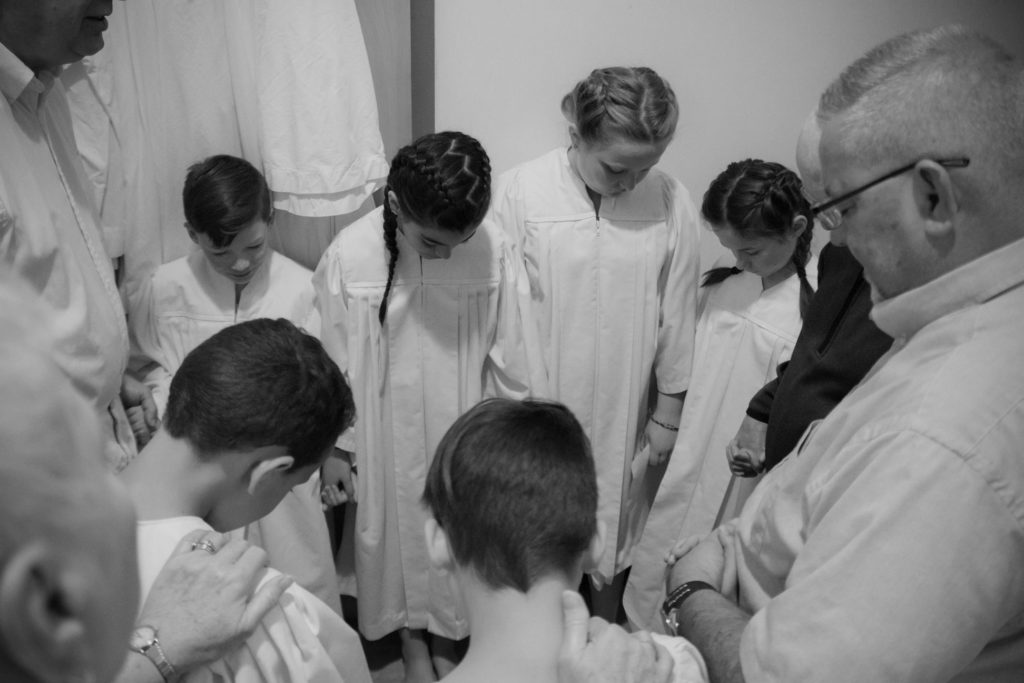 Join us for Sunday School for all ages
From the Sunday after Labor Day through
the second Sunday in June at 9:45 a.m.
Children and Youth Classes
Our children's classes will be using curriculum from Sparkhouse. Spark's Activate Faith curriculum allows children to engage in the Bible story through activities, interactive games and creative crafts. Students interact with the Bible in every lesson and begin to compare what they learn to their own life. They also experience the Salvation story each year by exploring the Old Testament in the fall and the New Testament in the winter and spring.
Nursery: Birth-2 yrs
Toddler: 2-3 yrs
Kindergarten: 4-5 yrs
Primary: 1st-2nd grade
Middler: 3rd-5th grade
Junior High (Grades 6 – 8): The Jr. High class curriculum will help students live Jesus-centered lives and discover what the Bible is all about by exploring key biblical truths and scriptural moments from both the Old and New Testaments.
Senior High (Grades 9 – 12): The Sr. High class will go on a wilderness adventure via the Gospel Journey Adventure! During the adventure and afterwards through the LIVE Apologetics curriculum, teens will examine why we believe what we believe and what it means to them. They will also learn how to share their faith with others.
Adult Sunday School
Immersion Bible Study: Join us for an in-depth look at the Scriptures with an inviting and engaging class. We will study a variety of books from the Old and New Testament throughout the year. The class will be interactive, with some suggested pages of reading each week for participants. Our goal is that participants will leave with an increased appreciation and understanding of the Bible!
A Class for Women: The Class for Women will begin the Sunday School year studying Elizabeth George's Loving God with All Your Mind. Elizabeth lets women know that loving the Lord involves action! Focusing on six main scripture passages, she helps readers understand what it means to truly let your mind think on what is true about God and about life, Grasp and move toward God's purpose for life, Trust the Lord in all things. All women are invited to attend.
Social Justice: How do the issues of our time affect the way we live our lives and how are we able to help…as Christians and as followers of Christ? What would Jesus do? Each week we spend time in prayer and discussion. Participants have the opportunity to raise discussion topics that are of interest or are of concern to them.
Bible Transit: We are surveying each book of the Bible quickly, one book (sometimes more!) in a week. We are focusing on the big picture, the major themes of each book and how they fit into the larger narratives of the Bible as a whole. This fall we will focus on the Prophets of the Old Testament, beginning with Isaiah. We will be using short videos from TheBibleProject.com, reading from "The Complete Guide to the Bible", and select notable passages from each Bible book. Preparation between classes is up to you…read the chapter headings, the whole book, the survey book, watch the video or just come to class to discuss.
---