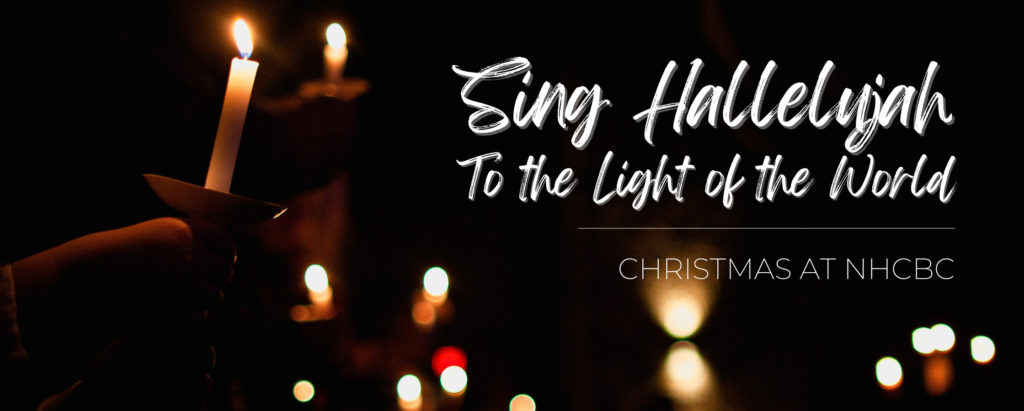 This Christmas at North Hills Community Baptist Church, we are looking to the light. We know Jesus is the light of the world. We know the magi followed the light (the star) to Bethlehem on the night Jesus was born. We know that "the light shines in the darkness, and the darkness has not overcome it" (John 1:3-5). This Christmas, we want to sing Hallelujah to the light of the world and we want to be the light to our brothers and sisters of the world.
We hope you can join us for several activities and services throughout the Christmas season and share that light together.
Christmas Light Up Night
Saturday, December 10 | 6:00 p.m. | NHCBC cafe & porch
Join friends and family to celebrate the joy of Christmas with cookies, hot beverages, carols, family activities and a special Christmas light extravaganza!
Children's Christmas Pageant
Sunday, December 11 | 11:00 a.m. | in-person and online
Who better to tell the Christmas story than our kids and youth? Join us during Sunday morning worship to watch our Sunday School classes perform their annual Children's Christmas Pageant.
Note: Rehearsal for all ages is Saturday, December 10 from 9:30-11:30 in the NHCBC Sanctuary
Christmas Eve Service
Saturday, December 24 | in-person and online
Pre-Service Music at 6:30 p.m.
Candlelight Service at 7:00 p.m.
Christmas Sunday Service
Sunday, December 25 | 11:00 a.m. | in-person and online
During our Sunday morning service, our worship team will guide us in Lessons and Carols to celebrate the birth or Jesus!
Note: there will be no Sunday School on December 25 or January 1.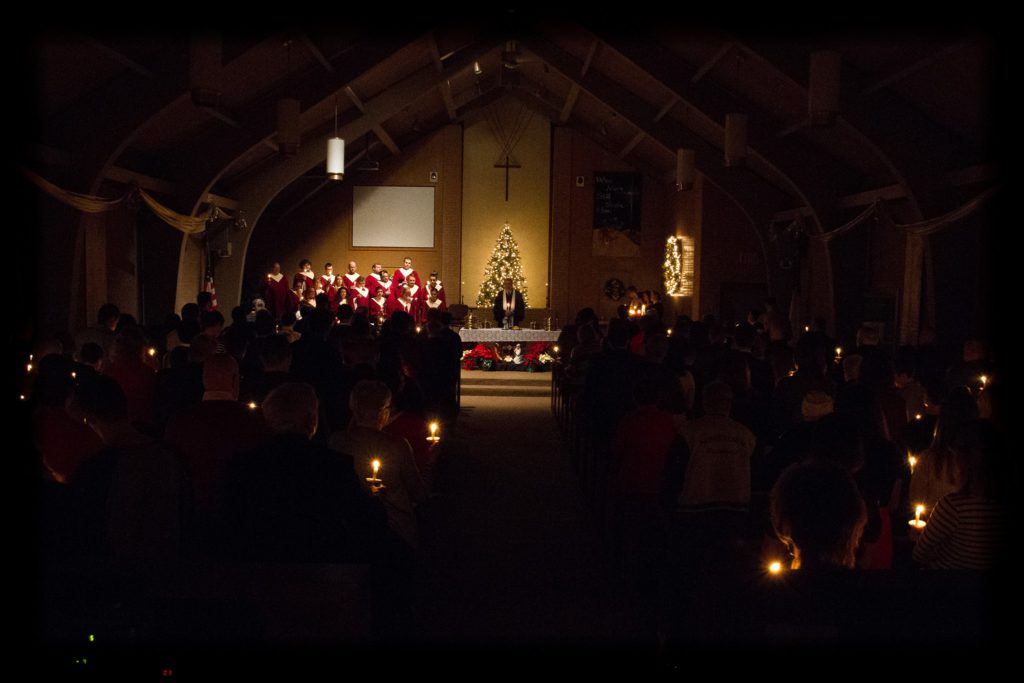 Photo in header by Zach Lucero on Unsplash